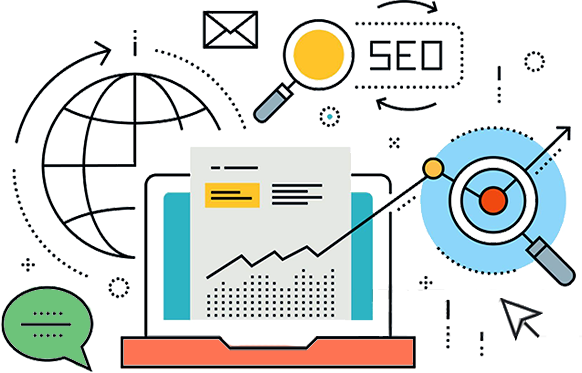 What We Do
Our Account Executives explain our culture and the benefits of partnering with Newwaytech to potential clients. Project managers are the magicians behind the curtain, making it all happen on time and on budget. Nothing happens without them. Designers hear what the client needs and distills those requirements into layouts that are both attractive and actionable. Developers take the graphic designs and code them into art, testing to make sure they're reproduced precisely on every device. Writers shine a spotlight, coming up with concepts intended to entice readers to learn about our clients' companies and share the quality content.
Great marketing takes ongoing effort.
At their core, all companies do two things: offer a product or service, and sell it to customers. At Newwaytech we want to be sure that what you offer is showcased through intelligent web design and is marketed effectively through our range of services. We take on many roles as a digital agency, one of which is acting as the Agency of Record for several of our clients. Among other services, we provide brand direction as well as the planning, creation, and implementation of marketing content and design.
We reliably offer digital marketing services that have proven successful for our clients, cultivating beneficial long term relationships that contribute to mutual prosperity. Web development, banner design, UI/UX, content strategy and inbound marketing.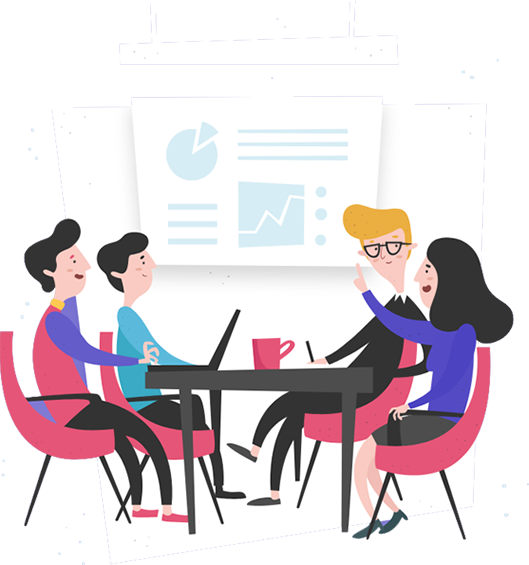 Centralization
Our approach towards project organization and management is centralized by a key team comprising the Project manager and resource manger to plan, coordinate, and follow up on the task and processes assigned to each team member. The team members are to report on the work progress to the Resource Manager who would be in constant communication with the client on each members work progress. The whole project team and the client are in constant touch with the Project manager for any discussions or clarification on the project, planning, execution and delivery. Centralized workforce management has helped to serve our clients ensuring efficient time management and reporting. A key team to monitor on team members has helped to improve processes based on situation and hence improve employee efficiency.
Client Interaction
We assure quality client interaction as the Project managers are in constant touch to discuss on the project areas and Resource managers reporting on the work progress with our clients. Our partners are open with the option of interacting with team members as to convey their ideas on the particular area on which a team member is working. During the development phase, daily meetings are arranged with the client along with all the team members so that our partners could closely interact with their resources clarifying and suggesting on the project technicalities.
Managed Workforce
Our project managers manage workforce by constantly monitoring, auditing and reviewing work of the team members. We have well documented project boards accessible to the client, project manager and team members; which convey a clear idea on the project with well defined tasks. These project boards are also open to our clients to check on the work progress graph of the team, even a particular member. The project boards currently in use are Jira, Zoho, Confluence, etc. The close presence of a Resource manager to manage and monitor, review and audit their work assures efficient workforce management.
Internal Follow-Up
A responsible resource manager on location can accommodate our partners in ensuring quality work from team members. Internal follow-up makes processes like code review easier and ensures the generation of quality code. By proper internal follow-up we are able to assure our clients a steady progress on their projects. It facilitates in stream-lining the processes and efficient resource management. It also keeps our partners in ease as we take up work with high responsibility.
Deadlock Management
During the project cycle if any deadlock or crucial point occurs our Project Manager who has a close understanding of the processes comes up with the best results as to solve the deadlock and bring back the project to the normal pace. Our team players are well experienced in disaster management and hence can ensure a smooth delivery of the solution to our partner. In any scenario the Project manager steps in as the key advisor and guide to team members on handling the deadlock with the most feasible solution. The solution is then executed by the team members under close monitoring by the Project manager and Resource manager.