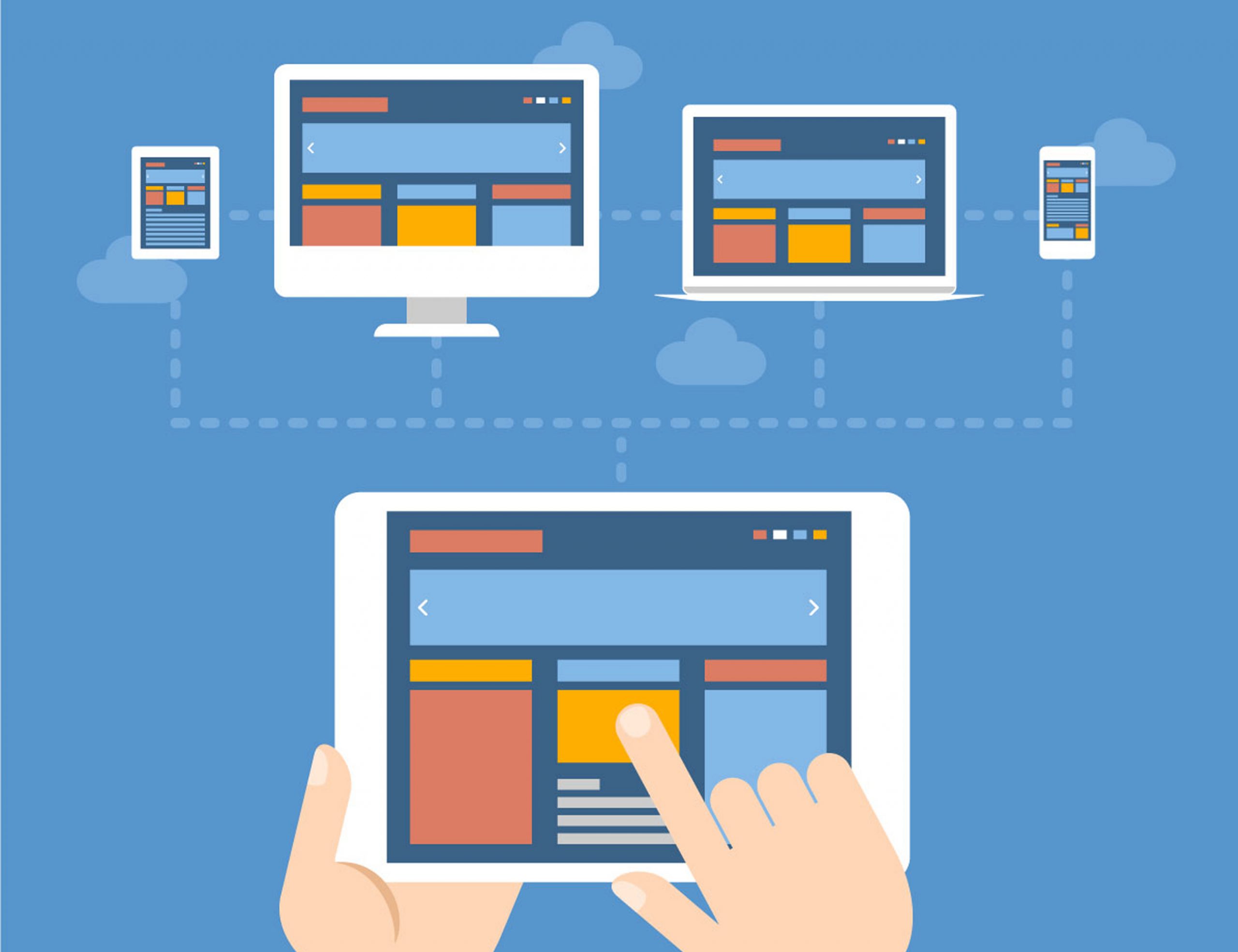 Responsive Web Design (RWD) is a methodological approach in website designing that ensures web pages render properly on all the mobile and desktop devices with different screen sizes and dimensions. We Newway Technologies & Communications are one of the best Responsive website developers in Kochi, who design and develop the finest mobile friendly SEO optimized responsive websites for our clients.
Responsive web designing is the most efficient and optimized way of web designing that delivers content & design in a uniform way across all devices to ensure usability and satisfaction.
A website that has a Responsive Web Design is called as a Responsive Website, which will resize, realign and reorganize its elements and contents automatically and fits in real-time so it has the potential to generate more customer attention and enquiries than the normal ones. Responsive web design becomes more popular because of the increase in mobile users.
There was a time when most of the people were using desktop computers and laptops for accessing websites, and majority of the devices had same screen size at that time, but now mobile devices accounts for half of the global web searches, so the websites must be responsive to serve the audience.
"According to Google's official statement 52% of the global internet traffic comes from mobile devices"
The above statement validates the point of having a mobile friendly website, but it is not practical to have two different website designs for mobile devices and desktops, there comes the importance of Responsive websites, which is compatible will all devices with different dimensions. Being the best responsive website developers in Kochi, we create the best responsive websites for our clients.
We adopt mobile first strategy for our websites in most of the cases for a better user experience. Our websites with responsive web design provide an excellent user experience on any screen like mobile, tablet, desktop etc. Responsive web pages give the best quality browser experience also for the users, that helps more in business conversions.
Advantage of Having a Responsive Website for Your Business
No:1 Responsive Website Developers in Kochi

Maintaining a website for Desktop users and an alternate version or a mobile app for mobile users is more expensive than having a compatible responsive website of all devices. Also, the maintenance cost for a responsive website is as normal as the traditional websites. Customers will only require to invest on a single web design to appeal to all visitors and all devices.
Mobile device friendliness is a critical factor in increasing your potential reach, as 94% of mobile device users searching for information on their devices itself, and the smart phone users number is increasing day by day. Mobile-friendly responsive websites get more prominence when people initiate web searches via their Smartphones, Tablets, Phablets etc

Having a responsive web design for your website will contribute towards SEO rankings, as Google and other search engines prefer responsive websites over traditional websites. Any SEO efforts you are applying on your desktop version will automatically reflects on your mobile versions. In combination with other SEO factors responsiveness of your web pages can help your website gain more weightage in the SEO ranking competition.

A Responsive website reach more potential audience and chances for conversions are very high, and responsive web designs will make your advertisement efforts more fruitful, by delivering hassle-free user experience for your prospects. According to a survey conducted by Google, 74% of people were likely to return to a hassle-free responsive website in the future, and 67% were end up purchasing products/services in their further visits.

Having a single set of code for all device will be really easy to manage and update, in terms of website corrections, technology upgradations, SEO updation, Blog releases etc. This flexibility is a huge advantage when we are doing a quick fix on websites.

User experience is very important for websites as it is a strong platform for the customers to connect with their business. Responsive websites deliver a much-improved user experience because of its compatibility with variety of devices. Responsive web pages load much faster, and it eliminates the need of unwanted zooming and scrolling.
Responsive Websites Can Help Your Business Stay Ahead of the Competition
Get a leg upon your competition by having a "Responsive Website" or upgrading your traditional website to a "Responsive Template". Being one of the top-rated Responsive website developers in Kochi, we can help you to achieve your business goals with a professionally designed responsive website.  A website with responsive web pages will help you address all the users out there searching for your business. This means you can reach out to people who don't have the luxury to surf internet via a personal computer.
Most of our clients claim that after embracing responsive web design, their business website performed much better like, their website traffic increased, conversions doubled, enquiries increased, etc. A website is something more than mere presence of your business in the digital sector. It has a vital role in the marketing process, every business in the industry, wants to strive in the competition with unique marketing strategies. Being in the website design & development industry for years, we can ensure that having a responsive website to represent your brand will be a game changer for your business!
Request a Quote for Responsive Website