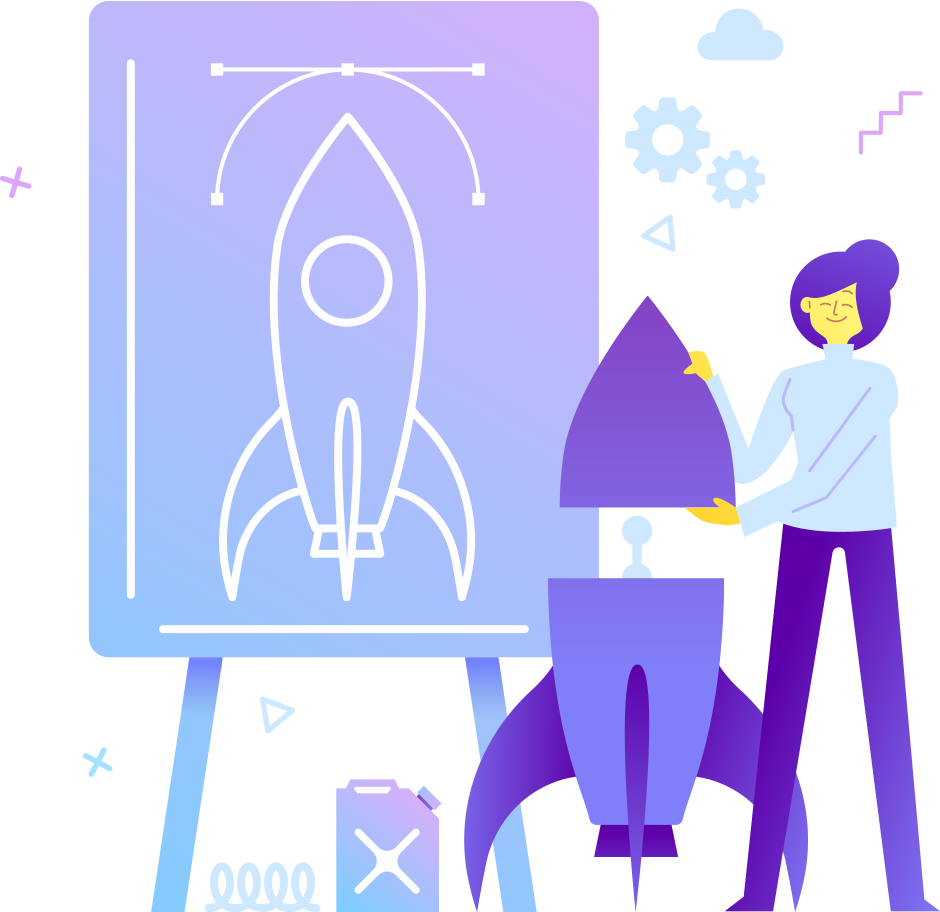 Newway Technologies & Communications providing the best Logo & Branding Services in Kochi, Kerala, that you can count on for your logo & branding requirements.
We build and launch brands that engage customers, build audiences, and increase sales. We can design the best logos and branding campaigns for your business. 
Stronger Brand = Stronger Returns on Investment.
This simple equation drives all our thinking and creativity.
There is a general perception that "logo design" and "branding" are the same thing. Sometimes these two terms are even used as synonyms. However, although they are closely related and must work together in a cohesive way, logo and branding are very different processes.
From research and brand strategy to design and brand experiences, we work with our clients to engage customers, influence prospects, rally employees and inspire investors. Together, we build brands that inspire meaningful change.
We work on your positioning statement along with the essence, promise, value, experience and voice of your brand. Our qualified, experienced and creative team prepares the architecture which helps test all communications to ensure brand integrity. Your brand is developed, shaped and built as a powerful and successful brand identity with the help of the leading logo & branding service providers in Kochi.
To help you stand out from your competitors, we work from defining physical characteristics of your product or services to determining the style and character of your company. We believe that strong identity is very important to develop a memorable brand and let your organization outstand from your competition. It is also essential these days to create and maintain an emotional tie between your brand and your customer.
The main goal of any marketing process is to create leads and help grow sales. At Newway Technologies & Communications our services help you to plan and implement proper sales enablement, advertising, public relations and digital marketing tactics. We create brand awareness through right messaging and call-to-action, that actually works. Creating awareness for your brand is one of the most important branding services that we offer.
Next extremely important aspect after creating a strong brand is to continue understanding the needs and perception of customers for your brand in order to build loyalty. For this, you need to know who your customers are, and how they feel about themselves. Usually customers choose a brand for implicit and unspoken promise. You should make sure that your customers believe that you are keeping up to that promise.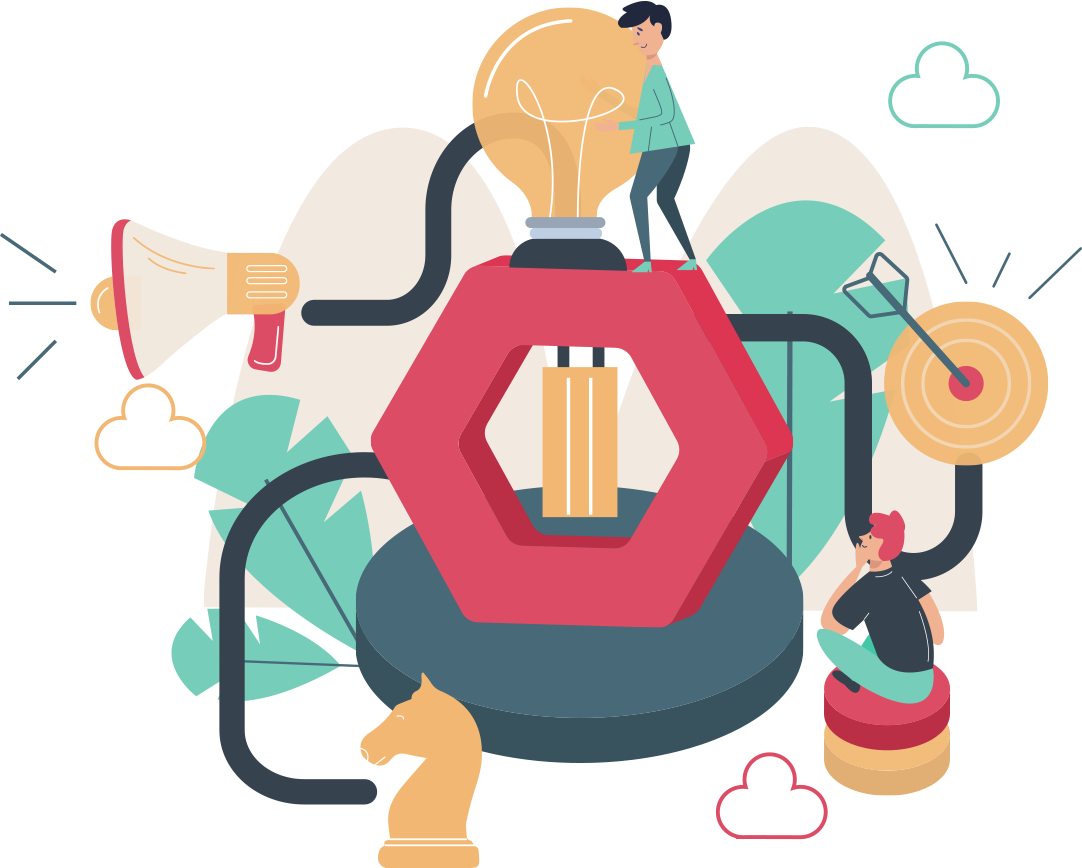 Brand Strategy
It is imperative for a brand to look distinct and strike a chord in the target audience. We help you find the big idea to position your brand in the market by creating the right look & feel and the voice for your brand
Brand Naming & Tagline
Brand Creation
Re-branding
Brand Guidelines Document
Visual Identity Design
The visual identity of a brand is a symbolic embodiment of all the information connected to the company, product or service's that you offer. This visual look and feel serves to create an association between your brand and its stakeholders. In other words, a visual identity gives a face to your company. We help you develop this pretty face that your customers don't forget.
Packaging Design
From supermarket shelves to prestigious retail outlets, packaging plays a key role in brand recognition and buyer psychology. The right packaging can help a brand be distinct and appeal to the target audience. We help you with creative packaging solutions that compel your customers to pickup your product to have a look.
Food Packaging
Retail Packaging
Product Packaging
Marketing Material Design
A creative brochure is instrumental in communicating a company's products or services to its end customers. We help you create eye catching marketing material for your brand.
Brochure Design
Catalog Design
Flyer Design
UI/UX Design
Is your website / mobile app easy to use? Is all the information laid out in a fashion that allows simple access with a user friendly interface? It is imperative that the structure of the website or the app is smart that it involves more conversions – whether more clicks or inviting inquiries.
Our UX/UI team can help create a roadmap – right from wire framing to final execution of the UI design.
User Interface Design
User Experience Design
Employer Branding
Employer branding is the technique of marketing your company as an employer of choice by creating a positive image, or reputation and showing the company as a great place to work. A strong employer brand will help you attract the right talent, lower your hiring costs, reduce attrition rate and become a talent magnet.
Our Pricing
Our pricing models are very simple. We can work on hourly basis for small projects, a fixed price model for dedicated creative team for long term projects & also on fixed price project model. Get in touch with us to know what works best for you.
Hourly
Applies to those projects which are time priority, small or have specific requirements. Let us know your requirements and we'll let you know the pricing based estimated on the time and effort required for the project.
Monthly
Applies to those companies that require dedicated creative services on an on-going basis. Let us know your requirements and we'll create a retainer plan for you.
Project
Applies to middle and large volume of hours of project. If you have specific requirements for your project, we'll estimate the number of hours and give you a discount on our hourly rate.

The Concepts of Logo and Brand explained
Logo design is the process of designing a logo. And branding the process to build a brand. Therefore, to better understand the difference between logo design and branding, it is important to first define the concepts of a logo and a brand: