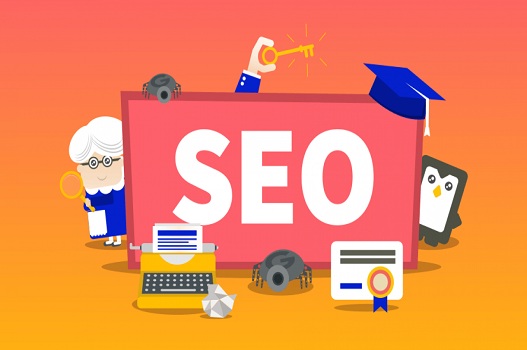 With the ever-changing landscape of the digital era, companies have to keep up with the changing trends. Here are some of the most popular and highly used SEO hacks of 2020 popular among leading Digital Marketing & SEO Companies.
Align your Content with Search Intent
In the world of website design and digital marketing, content is king. Most of the digital marketing strategies run by various agencies focus on optimizing the content of websites and blogs to rank high in the SERPs. The best SEO tactics to rank higher in the SERPs are optimizing your content relevant to the search intent and popular keywords. Focus on what the audience is looking for and relate to their requirements through your content. Satisfying customer or user requirements on your website with relevant content not only improve your SERPs ranking but generates more leads or conversions for your website and business. On the other hand, irrelevant search content often discourages users or makes them lose interest and move on to the next best website.
Focus on the use of Long-tail Keywords and Key phrases
Focusing on long-tail keywords is a great SEO hack. Long-tail keywords are more specific keywords, just longer. Although they have less search traffic, these keywords tend to have a higher conversion rate than simple, commonly used keywords. These keywords allow you to gradually increase traffic on your website and be found by a new and interested audience. Additionally, long-tail keywords can help you stay above the competition in the market. They take your content beyond the traffic of generally used keywords and present your content on search results of visitors focus on the industry as a whole.
Multi-language Support on the Website
Having multiple language support on your website allows you to target a larger audience pool in the international market. When you develop a website with one or two specific language support, you restrict the website's chance to grow beyond its zone. Google, on the other hand, ranks the website higher on the SERPs with multiple language support. It is a high SEO tactic that most website developers do not consider while developing a website. Additionally, having multiple languages enhances the user experience on the website, allowing them to choose their comfort language when navigating through the webpages.
Focus on semantic search
Semantic search is described as a search engine's attempt to generate the most accurate results by understanding the user intentions, query context, and the words in the query. It also allows Google to distinguish between entities like people, places, and things depending on search history, user location, and spelling variations. To optimize your content for semantic searches, you have to shift your focus from keywords to topics and provide clear and crisp answers to the particular topic s before moving on to vivid descriptions. This practice not only increases the number of shares, but it also increases website traffic. Providing short and specific definitions to several queries on the top of a website allows the user to go through the content and understand its relevance in brief and move to the elaborate descriptions if needed.
Content Quality
You need to realize that people have a short attention span when on the internet. However, adequately executed content with a well-designed format can help you rank at the top of the SERPs and get more clicks and traffic to your website. High-quality content gets an ideal customer hooked, and publishing a long content ensures that they spend a more extended period on your website. This would give you more opportunities to encourage them to complete a purchase they are interested in. Additionally, long-form content helps you establish expertise and authority in your industry, which will encourage more people to share it and increase your website engagement.
Perfectly optimized UI
A perfectly optimized user interface enhances the user experience of your website. A scattered user interface discourages users from visiting your website and complicates website navigation. As mentioned before, users have a short attention span when spending time online, and a bad user interface adds to your disadvantage leading to reduced lead generations. Optimize your User interface with interactive content and easy website navigation to engage users and potential customers. This, in turn, encourages users to revisit your website and share it with peers, increasing your website traffic and clicks.